Henry
Succursale de Boucherville
Animal profile
Meet Henry, our magnificent 2-year-old foxhound cross.
Our handsome 34.80kg gentleman arrived at the shelter because his owner could no longer look after him. He is now looking for a new family to take him on new adventures!
His former family described him as a sociable Commie who loves people. Handsome Henry doesn't like to share his things, so it will be important to respect his limits and work with him.
Foxhounds are renowned for being great hunters who love to sniff out their surroundings. Henry is no exception to the rule! His greatest passion: smelling! He may also have a tendency to chase small animals outside. That's another reason why we don't recommend cohabitation with cats.
At the shelter, Henry is a very approachable dog. He likes to be around people and enjoys being taken out by many different people. He appreciates our presence and loves spending time with us.
Health-wise, all is well for the handsome boy, but he needs to lose a few kilos!
He's already ready to leave the shelter – all he needs is a new family!
Other animals in adoption
Alpha

Male • Adult

Succursale de Boucherville

Horse

Male • Adult

Succursale de Boucherville

Abi

Female • Adult

Succursale de Boucherville

Stewie

Male • Adult

Succursale de Boucherville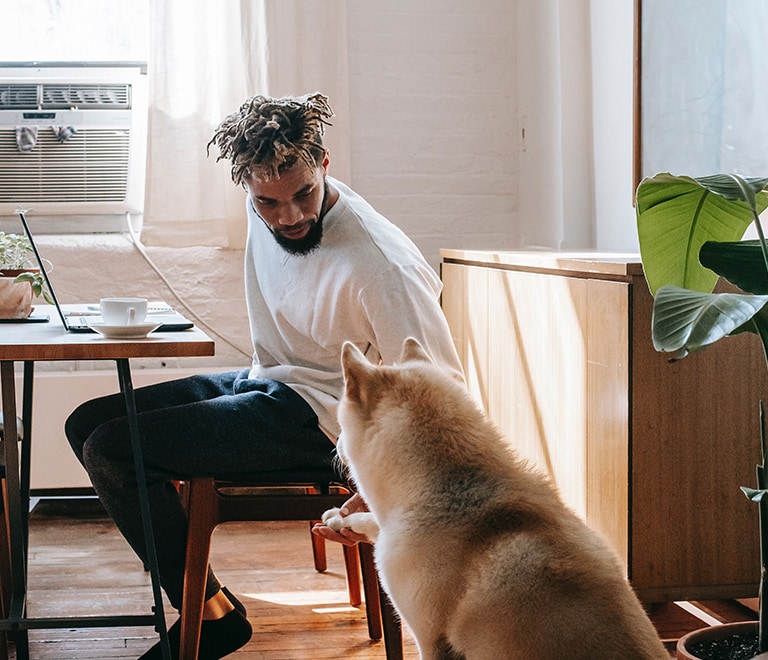 I want to be notified
Email alerts
Be the first to know when we add an animal for adoption or a lost/found animal to our online directory. Don't miss the chance to find your friend for life!