Koda
Succursale de Boucherville
With dog
Not recommended for littles dogs
Animal profile
This is Koda, he is about 1 year old and weighs 20.20kg!
This young Husky type dog was found as a stray, so we don't have much information on him. Our dear Koda has the profile of an athletic dog, he will need to run. A dog with harness sports potential is clearly not a parlor potato! His future family will have to plan mental, physical and chewing activity every day, so that the coconut is well in his paws.
Being a teenager, our handsome guy still has a lot to learn. It will be important to integrate solitude gradually, it is not a good candidate to spend the whole day alone from the start. If there are children in his future family, they should not be afraid of big dogs, as he could push them around. It is recommended to consult a behavior specialist to guide you in learning it.
Koda is available for adoption, but cannot leave the shelter until she is neutered.
Environment
– A house with land is necessary for him, ideally with a fenced yard.
Other animals in adoption
Alpha

Male • Adult

Succursale de Boucherville

Horse

Male • Adult

Succursale de Boucherville

Abi

Female • Adult

Succursale de Boucherville

Stewie

Male • Adult

Succursale de Boucherville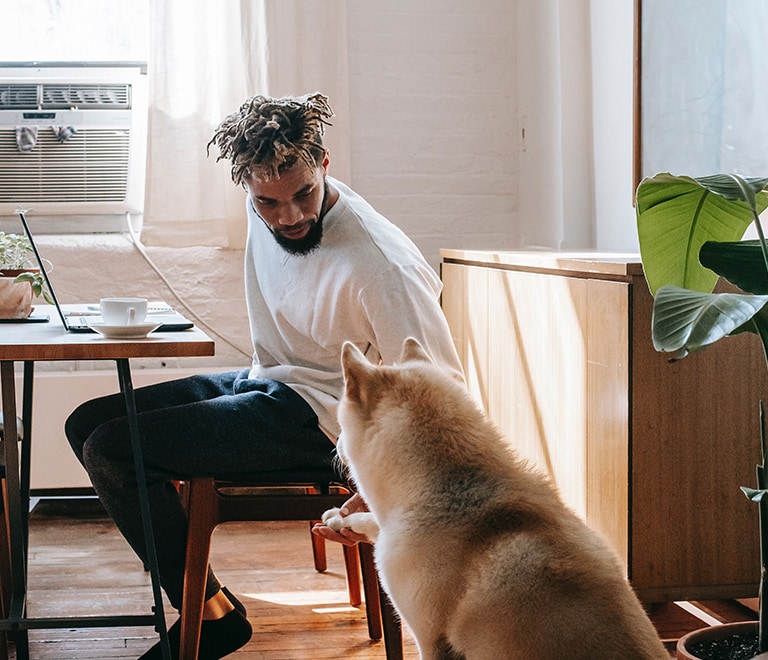 I want to be notified
Email alerts
Be the first to know when we add an animal for adoption or a lost/found animal to our online directory. Don't miss the chance to find your friend for life!