Regularly throughout the year, we help cats who cannot really adapt to life inside a house. These cats are often too active to stay indoors, or haven't been sufficiently socialized with humans, though they are not aggressive. These cats need homes in the countryside, such as farms or stables. An environment where they can hunt as they please, have a shelter and, of course, receive food on a regular basis. We need to find people ready to welcome these kitties!
There are several advantages to adopting a cat with this type of needs:
It's free, no adoption fees are required
You will have a hunter to regulate your rodent population
The cats are neutered and vaccinated!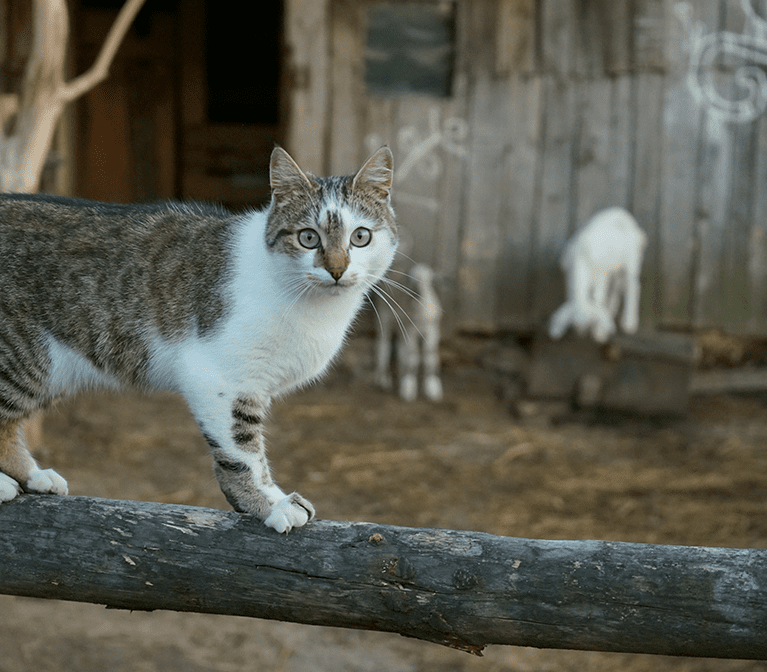 Do you live on a farm?
Do you live on a farm, near a stable or in a country home, and want to help our organization? Please fill in an adoption request form and we will contact you as soon as we receive it:
Watch this video where a stray cat becomes a farm cat :