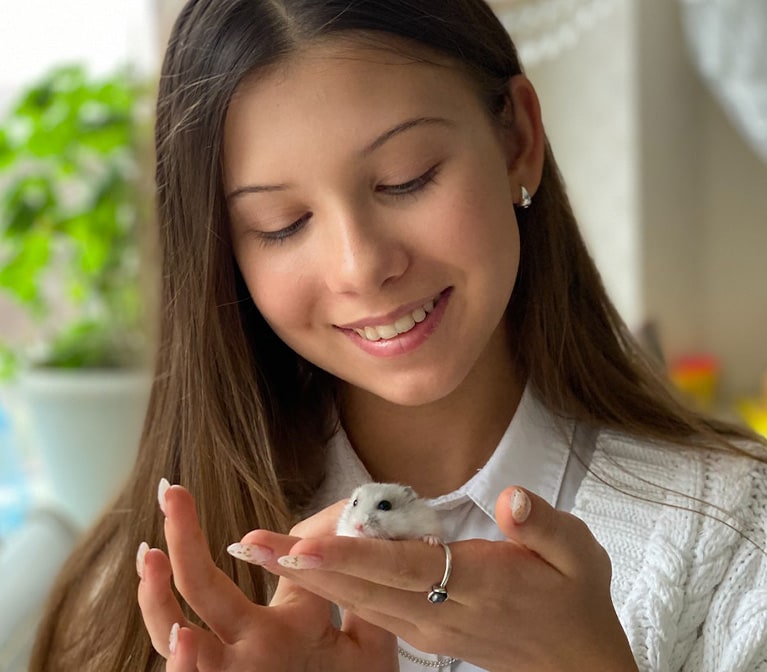 Volunteer – Enrichment of dogs for adoption (18 years and over)
The volunteer is responsible for enriching the living environment of the dogs in our adoption service through outings, walks, play, petting and attention. The volunteer must work in a team with the other volunteers and staff members. He may have to help an employee in his tasks, when required.
The volunteer must at all times obey the safety rules put in place to reduce the risk of accidents as well as the biosecurity procedures established to minimize the spread of disease and infection.
Like all employees of Proanima, the volunteer must respect the organization's mission and code of ethics at all times and take part in the continuing education program.
IMPORTANT: this position is not recommended for people with physical limitations: joint pain, muscle weakness, back problem, etc.
Duties and Responsibilities
Outings
Take dogs into outdoor yards and enclosures during your volunteer shift to provide stimulation (playing, walks, etc.) and allow them to urinate and defecate. Dogs are not allowed to walk in the street. Pay special attention to dogs that are very strong and can pull on the leash. You must be in good physical condition for this volunteer position.
Provide positive stimulation for dogs (e.g., playing fetch) and refrain from encouraging problematic behaviours (e.g., barking).
In the event of poor weather, use the multi-purpose room to stimulate dogs and provide them with attention and petting.
Pick up dog excrement during outings and empty the garbage can when it is full.
Keep outdoor yards and enclosures clean.
Clean the multi-purpose room (if you have used it) at the end of your volunteer shift. The room must be cleaned in accordance with the animal caretakers' cleaning protocols.
Obey all instructions posted on the enclosure (e.g., "no treats").
Put away all materials used during your volunteer shift (toys, leashes, etc.)
On the whiteboard, note the time the dog was returned to his or her enclosure.
See to the dogs'well-being during outings.
Notify the animal caretaker promptly of any behaviour or event of concern or of any noteworthy observations regarding a dog.
Write your comments on the observation sheets for each animal.
Assist the Animal Caretaker when Asked
Assist with enclosure maintenance, in accordance with the animal caretaker's instructions.
Keep all enclosures clean and tidy.
Perform any cleaning or tidying task requested by the animal caretaker (e.g., folding blankets).
Attendance at Proanima Training Sessions
Attend training sessions required for this position.
Attend professional development sessions.
Skills and Other Requirements
Good physical condition
Good self-control and ability to deal with all types of personalities
Ability to follow clear instructions
At ease with all sorts of dogs
Ability to work independently
Ability to work in teams of two
Punctual and diligent
Schedule
Session of 2 (evening) or 3 hours on a fixed day of the week
Risks
Bites
Scratches
Falls
Pushing/jostling