Do you want to do an internship at Proanima?
With the goal of learning and helping individuals develop, we frequently welcome interns from various backgrounds in the animal industry.
We are fortunate to receive multiple internship requests every year, but unfortunately, we have to limit ourselves to certain types of requests.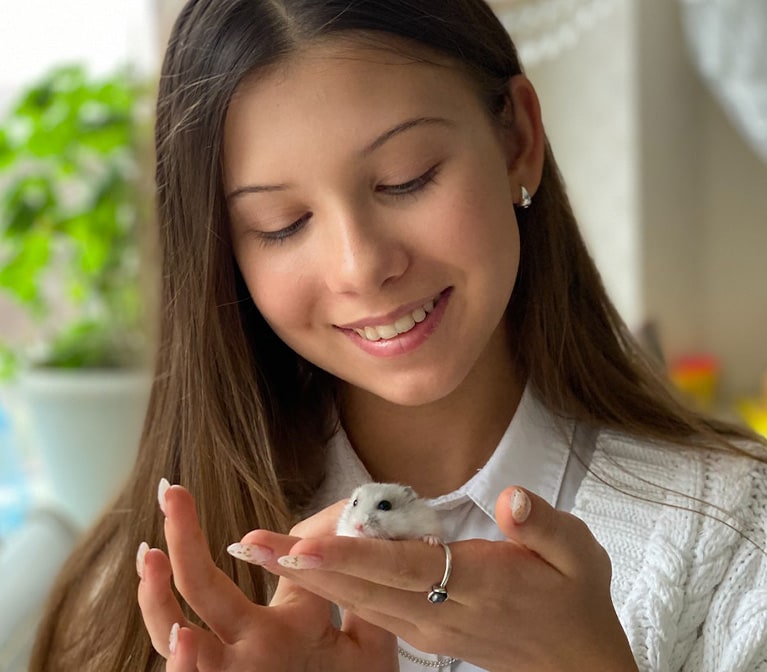 Professional Internships
This type of internship is intended for individuals who must complete an internship to finalize their post-secondary studies related to their future profession (AEP in animal care, Animal Health Technology, Veterinary Medicine) and is the type of internship we prioritize.
School internships
This type of internship is for high school students who need to complete internship/volunteer hours as part of their high school education.
These places are limited and are paired with a volunteer from the exotic animal department or outside the shelter as an individual project.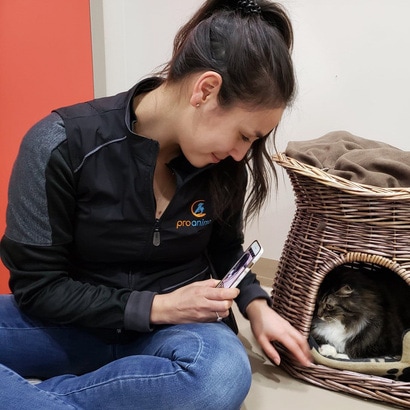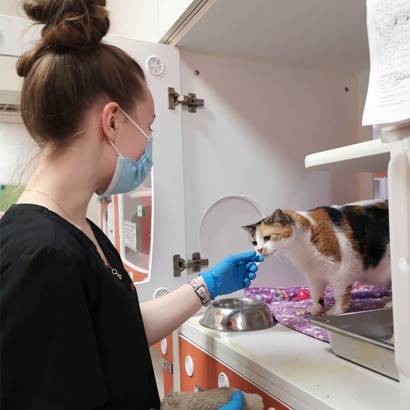 Observation days
This type of day is intended for high school students seeking to discover a work environment in order to help their orientation process in choosing post-secondary studies.
These places are limited and are made between November and April.