Services Animaliers de la Rive-Sud becomes Proanima
By swpadmin • 25 September 2019
Services Animaliers de la Rive-Sud (SARS) announced its new identity yesterday September 25th during an event with dignitaries, donors, members of the board, volunteers, employees and medias. Our organization, founded in 2012, chose a new name, logo and tagline reflecting the evolution of its mission and the services offered to citizens since its beginning. It is now called Proanima, supported by the tagline Serve people. Help animals.
« We wanted a new name and a new visual identity that better represented our purpose, indicated Geneviève Desrochers, President and Founder of Proanima. Our mission is to inspire and raise human being awareness to animal respect and wellfare, one person, one community and one city at a time. We believe that our proactive and concerted actions with and within the community are essentials to animal wellfare. This is the idea that we wanted to express with our new brand identity ».
The Proanima team was looking for a name that would better reflect its mission, was simple and easy to remember. There was also a will to have a name that was easy to say in French and in English. The prefix Pro refers to our commitment towards animal wellfare and our proactive actions. The term Anima comes from latin and means « breath, soul » from which the word animal comes from. The logo was also reviewed to better represent our purpose. Three animal silhouettes look in the same direction surrounded by a protective and benevolent hand which symbolizes the organization, the community and the link between the human and the animal.
The new brand was updated on all of Pronima's platforms and is effective immediately.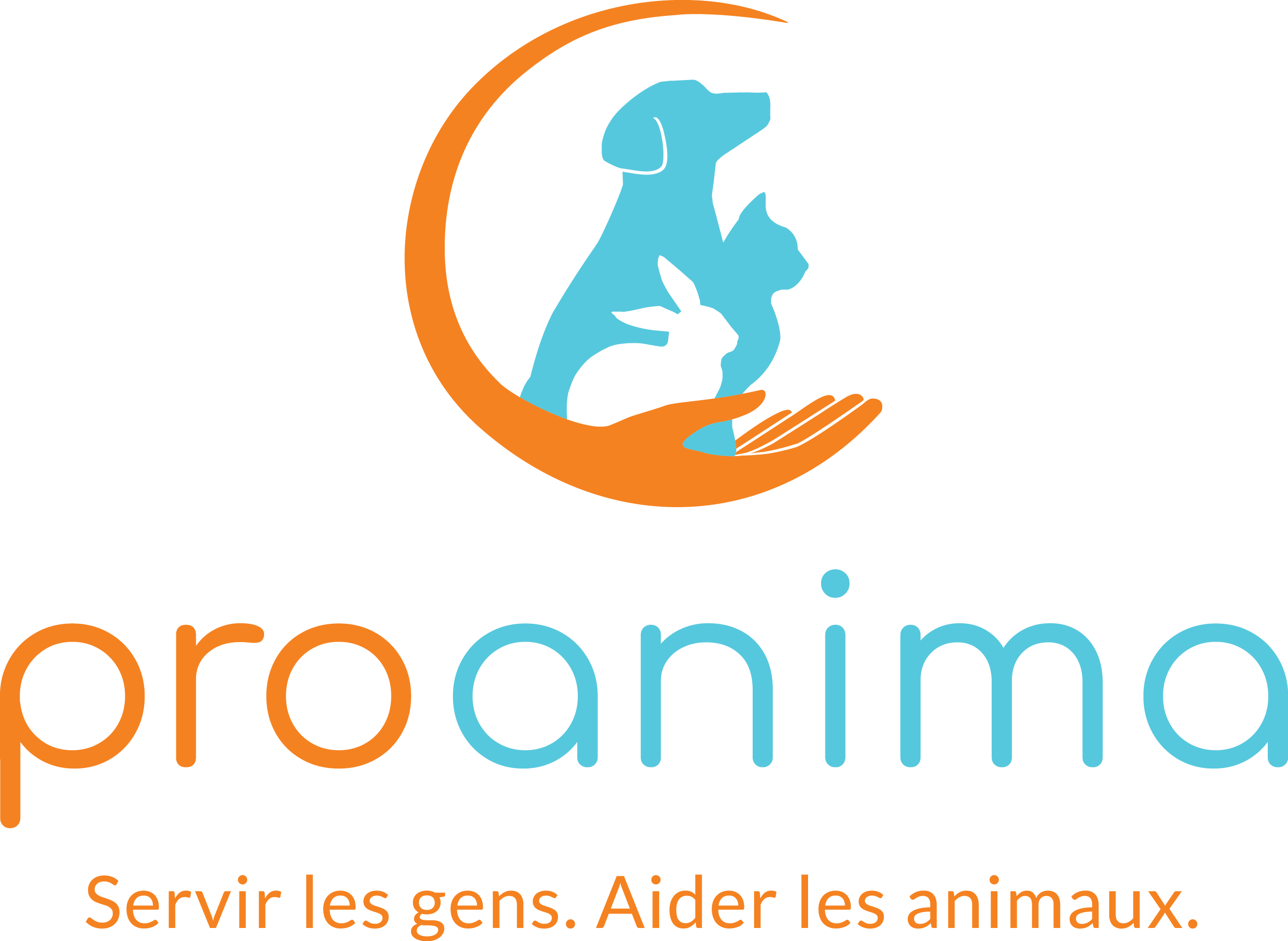 About Proanima
Since 2012, Proanima places animal wellfare and a high level of customer service at the heart of all its actions and decisions. The non-profit organization welcomes, takes care and temporarily hosts stray or abandoned domestic animals for the cities they partner with. Active and present in its community, Proanima also offers to the citizens and animals of their cities they work with prevention services, sensibilization, education, identification and sterilization. Proanima also focuses on reducing cat overpopulation and makes the promotion of a healthy cohabitation between humans and animals. For more information: proanima.com